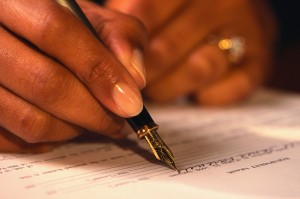 By Mr Dilip Shah, Seniour Consul and Annalist for Redevelopment and Society Law
In case of lawsuits, the legal documents related to redevelopment play very important role in all Court Cases under Indian Evidence Act. The definition of document has broader and wider meaning, including 'Deeds' and 'Agreements'. All the documents related to redevelopment are important components of evidence in all cases before judicial as well as quasijudicial authorities. The Documents must be drafted carefully making sure that they are drafted following all principles of redevelopment and perfect legal terms are being used in its content. Section 3 of Indian Evidence Act: 1872 says "Document" means any matter expressed or described upon any substance by means of letters, figures or marks, or by more than one of those means, intended to be used, or which may be used, for the purpose of recording that matter Evidence: "Evidence" means and includes(1) All statements which the Court permits or requires to be made before it by witnesses, in relation to matters of fact under inquiry; such statements are called oral evidence; (2) All documents produced for the inspection of the Court; such documents are called documentary evidence." General Clauses Act 1897: Section 3 (18) says; "Document" shall include any matter written, expressed or described upon any substance by means of letters, figures or marks, or by more than one of those means which is intended to be used, or which may be used, for the purpose of recording that matter. In redevelopment, it is a must that the Landlords of Tenanted Buildings and Housing Societies are required to get their legal documents theoretically scrutinized and methodically vetted by the legal experts/counsellors who are well adept in integrated laws governing the redevelopment. Documents like Feasibility Reports, Tender Documents, Draft of Memorandum of Understanding, Development Agreement, Power of Attorney, Bank Guarantee and Individual Agreement to be executed with each member of the Society that are generally provided by the Developers to the Housing Societies. These documents are drafted by the Advocates of Developers in a deceitful manner with lack of transparency and thus, provide escape routes and full protection to the Developers by neglecting the vital terms and conditions that are protecting the interest of the Tenants and the Members of Housing Societies. The venture of redevelopment of any property involves a massive volume of multi-crore of rupees as also the fate and future of all the Resident Members of the Society. Once the property is handed over to the Developer, the Society has only legal documents in their hand to rely and fall back upon in case of any adverse situation in accomplishing the successful task of the redevelopment. The timely approach of legal experts/counsellors, who are well versed in redevelopment laws in respect of drafting/analyzing all the legal documents pertaining to the redevelopment in a
scientific and systematic manner, can save the menace of such unforeseen adversities. We, as senior counsellors, are well adept in the field of scrutiny and vetting all types of legal documents in most defined and methodical manner. After precise and meticulous study, these drafts are scrupulously vetted, scanned and scrutinized by us and the gray areas/pitfalls and shortfalls are exposed and a written report is given to our Client Societies/Landlords apprising them the areas of alerts and awareness and to impress upon and compel the Developer to correct/include/provide due coverage before finalizing all the legal documents of redevelopment in corporate interest and safety of the Societies and Landlords to achieve the desired results. It is required that the Housing Societies/Landlords must study and understand and try to forestall the negative aspects under Financial/Legal and Technical areas to be termed principally in Development Agreement affecting the rights and interest of Members/Tenants. Senior Counsellors and Professionals can help you to understand the legal documents which require professional assistance. The Housing Societies/Landlords must consider the complexity of the texting and the potential risks and losses if the document is not prepared correctly. The cost of hiring an expert to vet the legal documents is justified by unfolding the potential risk of errors and omissions. Drafting of any document pertaining to the redevelopment is very important component of legal practice and advocacy; one must understand that perfection in drafting is not achieved, unless one understands the relevant provisions under the Acts, Laws and Rules as also facts and language. Many Housing Societies/Landlords suffer in course of litigation due to inferior drafting, lack of documentation skills and without proper understanding of redevelopment laws.
dilip7shah@gmail.com