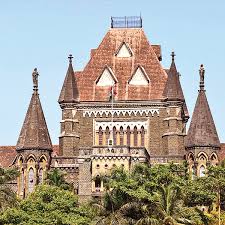 By Fiona Mehta
Justice Revati Mohite Dere of the Bombay High Court commented on the delay in the nomination of Ministers to the Maharashtra cabinet on Friday.
More than a month has passed since BJP leader Devendra Fadnavis and dissident Shiv Sena politician Eknath Shinde were sworn in as Maharashtra's chief minister and deputy chief minister, respectively, but the cabinet enlargement has not yet been disclosed.
The bench was hearing a plea on Friday from attorney Amrit Pal Khalsa, who asked the court to order the home minister to quickly rule on his appeal for a firearms licence within two weeks. He stated before the court that the Minister had his application on hold for a very long time.
"What is the point in passing orders? There has to be a minister to implement," Justice Dere said in a lighter vein. Justice Dere advised the petitioner to first submit an application for the appointment of the Minister. Khalsa remarked, "That'll be self-centered, exclusively for my interests."
Justice Dere added and adjourned his petition for hearing after two weeks stated, "No, that will be in larger public interest. But we are saying this in a lighter vein otherwise you will say court directed you to file and application"