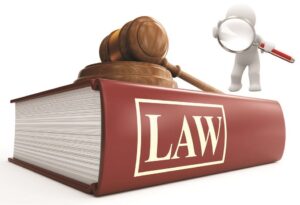 By Fiona Mehta
The National Company Law Tribunal in the case of N Kumar v. Tata Capital Housing Finance Ltd. held that the project wise Corporate Insolvency Resolution Process (CIRP) of a real estate company is outside the purview of Insolvency and Bankruptcy Code, 2016 (IBC/Code) under Section 60(5).
Facts of the case: NCLT Chennai commenced the CIRP of Sheltrex Developers Pvt. Ltd (Sheltrex) with an order dated 10.12.2019, and Mr. N Kumar was appointed as the Interim Resolution Professional and then confirmed as Resolution Professional.
Sheltrex has established two real estate projects, Appur Village in Oragadam, Chennai, which has 296 homes, and Nammavedu in Coimbatore, which has 110 homes. Sheltrex's Resolution Professional filed an application under Section 60(5) of the IBC, requesting authority to form a project-based Committee of Creditors and conduct Sheltrex's project-based CIRP.
Resolution Professional contended that Sheltrex's sole business is marketing real estate projects, particularly affordable housing. Sheltrex's projects have several types of creditors who are unrelated to one another. The Resolution Professional also cited NCLAT's decision in Flat Buyers Association v. Umang Realtech Pvt. Ltd., which allowed for a real estate company's project-based insolvency.
Tata Capital Housing Finance Ltd objected to the Resolution Professional's request for relief, claiming that it has 17 percent voting rights in COC and that the RP's action is not maintainable because neither the IBC, 2016 nor other rules specify project-specific CIRP. Tata Capital also claimed that CIRP laws need a resolution plan for the Corporate Debtor's whole business, not project by project, and so the Resolution Professional's application violates IBC provisions.
Decision: According to NCLT, there is no concept of limited CIRP or CIRP for specific projects under the IBC, 2016 or its regulations. In the case of Pioneer Urban Land and Infrastructure Ltd. v. Union of India, the Supreme Court declared that the IBC is a beneficial legislation that can be used to get a corporate debtor back on its feet.
The verdict of Umang Realtech is not applicable to the present issue, according to NCLT, since the process used by NCLAT was too unique to the facts and circumstances of that case to be used as a precedent in this situation. NCLT dismissed Resolution Professional's case, ruling that the reliefs sought by Resolution Professional are outside the purview of IBC, 2016, and so are not maintainable.
Final Decision: This IA(IBC)/1245(CE)/2020 stands dismissed without cost.