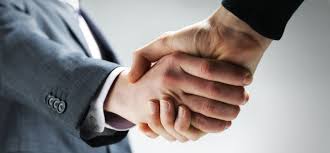 By Dr Sanjay Chaturvedi, LLB, PhD
Real Estate is now regulated by The Real Estate (Regulation and Development ) Act 2016. In the Act, Real Estate Agents / Brokers are identified under section 9 and they are required to be registered under Section 9. Their roles and duties are also defined under Section 10. Every sale through a broker in a registered project needs it to be mentioned in the Agreement for Sale and his/ her name should also appear on RERA's website of the project.
After recognizing the real estate agents as law full professionals who have to take registration certificate before starting brokerage in registered projects are having a formal brokerage fees of 2% on real estate transactions from the party to who they represent. The standard business practice of taking 2% is established in the industry and trade. The seller, often builders, may give them over and above 2% threshold limit which the trade has established.
Estate Agents Association of India, a 50 year old real estate broker association and many professional organisations like NAR India etc have confirmed the usual trade practice and have recognized the same.
Usually two months rent, if lease and license deal is struck through an agent is given. But now a days it is practice of taking one month rent as brokerage in India. In almost all stats of India, after RERA was enacted, the practice of 2% is devised and the rights are given in Section 9 and 10 of the said Act which recognized them as trade professionals.
World over the real estate brokerage are officially declared as appended:
Real Estate Agents fees when renting / out right purchasing residential property
Real estate Agents fees
when renting out residential property
Andorra 1 months's rent
Argentina 10% of total amount of rent (O/L : 50/50)
Australia 3 months' rent (T)
Belgium 10% of annual rent (O)
Canada 2 months' rent (negotiable)
Colombia 1 month's rent (O)
Denmark 8% of first year's rent (O)
Finland 1 months' rent (O)
France 10% of rent exclusive of maintenance charges for the period of the lease (O/T : 50/50)
Greece 4% of annual rent (O/T : 50/50)
India 2 months' rent (T)
Indonesia 5% of rent for the period of the lease (O)
Ireland 10% of annual rent (O)
Israel 10% of annual rent (O/T : 50/50)
Italy 155 of annual rent (0: 10% and T : 5%)
Japan 1 months' rent (T)
Luxembourg 1 months' rent + 12 % VAT (T)
Mexico 10% of annual rent (O/T : 50/50)
Netherlands 6% of annual rent + 20% VAT (O) or payable by the tenant if he use an agency
Nigeria 5% of annual rent (O)
Norway 0.5% to 3% of annual rent (T)
Pakistan 2 months' rent (O/T : 50/50)
Singapore 1 month's rent for a 2 year lease (O)
Spain 2 months' rent (O/T : 50/50)
Sweden 10% of annual rent for the first year
Switzerland 7% to 10% of annual rent
Taiwan, R.O.C. 1 months' rent
U.S.A. Generally 6% of annual rent (O)
Germany 2 months' rent (T)
(O) = Owner (T) = Tenant