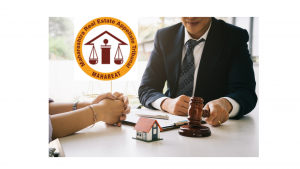 By Fiona Mehta
In the case of Mr. Girish Shivnani, Mrs. Varsha Girish Shivnani, Mr. Deepak Shivnani, and Mrs. Hanisha Shivnani vs. Century Textiles & Industries Ltd (M/s. Birla Estate Private Limited) (Appeal No. AT006000000053000) dated 27th July 2022, the appeal by the allottees is made in response to the order dated January 14, 2021 that the learned Member of MahaRERA made in complaint no. CC006000000141163 and which instructed the respondent to allow the allottees to inspect a sample flat within two weeks and, in the event that they decided to cancel their reservation, to proceed in accordance with the terms of the duly executed booking application forms.
Facts of the case: Complainants booked Flat Nos.1101 and 1102 In respondent's project "Birla Vanya – Phase I" situated at Kalyan, Thane. Complainants agreed to pay total consideration of Rs.1,09,65,2701- for Flat No.1102 and Rs.t,06,72,3201- for Flat No.1101. The parties exchanged booking agreements on April 3rd, 2019. A deposit of Rs. 4,00,000 was made at the time of booking, claim the complainants. After then, the complainants demanded the cancellation of the reservation and a reimbursement of their payment to the respondent.
As respondent failed to refund the amount, a complaint was filed before MahaRERA, thereby directing respondent to refund booking amount paid by complainants as per the terms and conditions of booking forms issued by respondent.
In accordance with the terms of the booking form, respondent was required by the aforementioned judgement to reimburse the complainants for the booking amount paid. Additionally, the complaint was only for a refund. After that, complainants requested clarification in the aforementioned order via Submitted on September 10, 2020. In their request for explanation, the complainants expressed their displeasure that the respondent had refused to pay them despite the complaint's order, and given the lengthy delay, they pleaded for clarification and fair resolution of the situation.
In any case, it appears that the complainants have not challenged the aforementioned ruling because they were not permitted to do so, as they cannot be considered to be aggrieved parties with regard to the order dated December 23, 2019.
Order: It is observed that complainants have not made out a prima facie case to show that respondent has ever violated the provisions of sections 12 and 18 of the Act of 2016 for which they can seek refund.
Thus, the entire order came to be passed in the excessive use of jurisdiction as if sitting in an appeal and, therefore, in our view, impugned order dated 14th January 2021 is not sustainable in law. In light of the above and since the order is passed in the excessive use of jurisdiction, same deserves to be set aside with a direction to the Authority to decide application dated 10th September 2020 moved by complainants strictly in accordance with law.
Advocate for Appellants- Dr. Sanjay Chaturvedi
Advocate for Respondent- Mr. Vikramjit Garewal