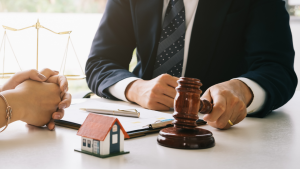 By Fiona Mehta
Among the more than 4,500 real estate projects that have failed in Maharashtra are these home developments. However, as bookings for government projects do not begin until an occupation certificate is given, not a single homebuyer has been impacted.
Out of which, 21 projects are being developed under the affordable housing scheme of the Maharashtra government as well as the Central government's flagship Pradhan Mantri Awas Yojana (PMAY) scheme. Cities like Mumbai, Pune, Nagpur, and Aurangabad host the projects. The tier-3 town of Amravati also has a number of abandoned PMAY projects. The projects on the list are those whose registrations expired between 2017 and 2022. (up to March).
The most lapsed government projects are being built in Mumbai, with eight. These initiatives are located close to Borivali, Wadala, Powai, Malad, and Goregaon. Amravati district has six projects, Pune district has three projects, Jalgaon, Aurangabad, Nagpur, and the Kalyan portion of the Mumbai Metropolitan Region (MMR) each have one project.
When is a real estate project declared lapsed?
A developer has three to four years, which is seen as a reasonable amount of time, to complete any real estate project that they have registered with MahaRERA. A registration number is given for the project after completion.
However, when the deadline for completion is not fulfilled and the developer does not request an extension, the project is said to have "lapsed." The developer is prohibited from inviting people to invest in these ventures once the registration of the project is deemed to have "lapsed." The revenue department's registrar is unable to register such projects.
What the authorities are saying?
Officials claim that no allottees or purchasers are involved in these projects because government organisations only accept reservations once a local authority issues an occupation certificate (OC).
Starting July 25, MahaRERA will issue suo-motu notices to developers of lapsed real estate projects in Maharashtra, most of which are in Pune and Mumbai. Initially, projects where the developer has 50% or more bookings but there is zero work on the ground will get notices.