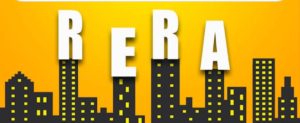 By Adv Fiona Mehta
In a recent case, the Maharashtra Real Estate Regulatory Authority (MahaRERA) has issued
penalties for a residential project in Panvel that was not registered. MahaRERA imposed a
punishment under 63 of the RERA Act of Rs. 1000 per day, which must be paid to the
regulatory authority on a daily basis until the project is given a registration number.
Chandrakant Kamble, the case's complainant, had booked a property in a project called 'Mytri Infrahousing Private Limited' in Devad, Panvel, with numerous others. He reserved a flat in 2015 and paid Rs 7.5 lakh out of a total of Rs 15 lakh. The builder, on the other hand, made no mention of a completion or possession date. The project's construction started in 2013. The Project is not yet registered under RERA nor has the OC been received. The Complainant seeks reliefs in terms of directing the Respondent to register the project with RERA, he seeks reliefs under Section 3 and Section 7 of the Act. He further seeks possession of the flat together with interest and compensation for delay and also seeks directives to restrain the Respondent from creating third Party rights.
Advocate Aditya Pratap, representing the complainant, contended that the developer's
project was still in progress under section 3(1) of the RERA Act. The Builder was required to
register the project under section 4 of the RERA Act since the project had received a
commencement certificate but not a completion certificate when the RERA Act took effect.
He further claimed that despite not possessing RERA registrations, the builder continued to
seek bookings. Furthermore, under section 18 of the RERA Act, the complainants have the
right to request delayed interest payment. This, however, would only be possible if the
project was RERA-registered. The lawyer requested that orders be issued under section 59
of the RERA Act, and that the builder be sanctioned for his actions.
It is hereby observed that since the said Project is an on-going project, the same needs to be registered within a period of 30 days from the date of this Order. Further, the Respondent shall not advertise, market, book or create third party rights by offer for sale, enter into agreement for sale any apartment in the said Project, without obtaining the MahaRERA registration number for the said Project failing which the Respondents shall be levied a penalty under section 63 of the said Act of Rs.1,000/- per day and the same shall be paid to MahaRERA on daily basis.
MahaRERA additionally restrained the builder from advertising, marketing and
booking flats for sale without obtaining RERA registration and has slapped an
additional penalty of Rs. 1 lakh for violation of rules under Section 59 of RERA Act.