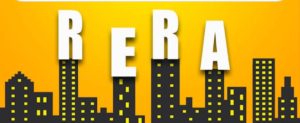 By Fiona Mehta
In a landmark judgment, the MahaRERA ordered a developer to pay a penalty, the violation of which would result in a doubling of the penalty sum each month, for violating a previous decision to reimburse a plot buyer who had invested money 10 years ago.
Facts of the case: As per the case, Vishal Raut, 42, an Andheri resident, had invested Rs 4.7 lakh in 2012 in a non-agricultural bungalow plot at M/s Ginger Country Living Private Limited's Ginger Hill project at Kharade village in Shahapur. As per the agreement, the payment was made for a 1,900-sq ft (approx) hilltop plot for a total consideration of Rs 7 lakh.
"In fact, there has been no construction in that plot barring access roads. Whenever I got in touch with the developer, they would give evasive replies," he said, adding that later in 2016-17 he got a call from the developer asking him to collect cheques for the refund as they could not develop the project. "Instead of making a full refund with interest, they assured to issue post-dated cheques and asked me to sign a no-due letter in return, but I refused. Thereafter, I moved MahaRERA," Raut said.
MahaRERA issued an order on November 10, 2020, favouring Raut and directing the developer to execute the registered agreement within a month or face a return of the money. Raut, through counsel Godfrey Pimenta, filed a non-execution application with MahaRERA when the developer failed to carry out the order.
In his ruling, Dr. Vijay Satbir Singh, Member 1 of MahaRERA, noted that M/s Ginger Country Living Pvt Ltd had skipped the hearing and failed to provide any justification for the delay. "It demonstrates that the respondent is not disposed to object to this motion for non-execution. Therefore, the MahaRERA believes that the complainant's argument for a refund has merit, Dr. Singh said.
"The Respondent is directed to refund the full amount paid by the Complainant towards the consideration of the Said Flat together with interest as prescribed under RERA and the Said Rules made thereunder within a period of 2 months, failing which the Respondent shall be liable to pay penalty of Rs 5,000 per day for every day of default until actual compliance of the said order.
The order stipulated that the fine amount would double every day after each month.