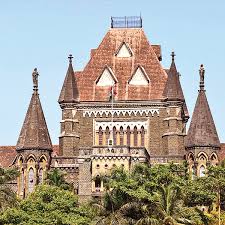 By Fiona Mehta
In the matter of Villa Calangute Resort Pvt Ltd v. State of Goa, the Bombay High Court at Goa recently imposed costs of ₹10,000 on a resort which claimed that Amazon's virtual assistant Alexa played loud music in violation of the Noise Pollution Rules, 2002.
The court said that the resort, which was given show cause notices for playing loud music at midnight, could not place the blame for the noise pollution violations on its visitors or Alexa.
"The defence that "Alexa" or a guest at the resort was playing music is innovative, and we are confident that the Authority, which issued the show-cause notice, will address it (to the resort). Primarily, however, we believe that the petitioner cannot place the burden on its visitors or, even worse, Alexa. It will be highly challenging for the authorities to enforce the noise pollution restrictions if such defences are upheld "Justices Mahesh Sonak and RN Laddha's division bench made the observation.
The Bench further pointed out that the implementation of the Noise Pollution Rules cannot be frustrated by raising such prima facie frivolous defences.
The Court was hearing a plea filed by a resort situated in North Goa challenging show cause notices issued against it by the authorities for playing loud music late into the night. The resort claimed that the show cause notices did not mention the decibel noise levels, which allegedly went beyond the permissible limit.
The Bench noted that the authorities received several complaints against the resort for breaching the Noise Pollution Rules and often playing loud music at midnight. It said that the contention made by the resort would be decided by the authorities when they take up the show cause notices for hearing.
The bench opined, "Unless the petitioner places on record any permissions authorising it to play music at these hours, it cannot be said that the show-cause notices are vague or bereft of any particulars. As it is, monitoring issues of noise pollution is quite difficult. There is a record about several complaints against the petitioner".
Therefore, the judges said that the petition seems to be misconceived and dismissed it with costs of ₹10,000.