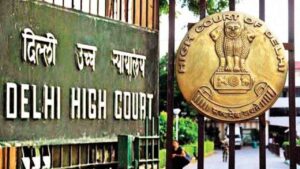 By Fiona Mehta
In the matter of NEETU SINGH & ANR. v. TELEGRAM FZ LLC & ORS., the Delhi High Court has observed that copyright infringers cannot be permitted to seek shelter under messaging platform Telegram's policies merely on the ground that its physical server is in Singapore.
Justice Pratibha M Singh added that Indian Courts would be perfectly justified in directing Telegram, which runs its massive operations in India, to adhere to Indian law and orders passed by them for disclosure of relevant information relating to infringers.
The bench further observed that the disclosure of personal data for the purpose of any proceedings, which would include proceedings related to the infringement of copyright, would be a recognized exception to data privacy under the Personal Data Protection Act, 2012 of Singapore.
The Court further added that the Information Technology Intermediary Guidelines and Digital Media Ethics, 2021 (IT Guidelines) do not, in any manner, obviate the duty of Telegram as a platform to take all effective steps required to protect IP rights, including the rights of copyright owners.
The Court was dealing with a suit filed by one Neetu Singh and K.D. Campus Pvt. Ltd. seeking a permanent injunction restraining infringement of copyright, damages, and other reliefs in respect of unauthorized dissemination of their videos, lecture, books, etc. The suit was filed against Telegram and John Doe (various unknown persons).
Telegram had only opposed the grant of relief to the extent that it cannot share the data relating to the creators or users of the channels, as the said data is stored in its data servers in Singapore and the law of Singapore prohibits such disclosure. Moreover, as per Telegram, it being an intermediary under the IT Act, none of the pre-conditions which permit the intermediary to disclose the identity of the users, as per the IT Guidelines were satisfied.
"In view of the above factual and legal position, in the opinion of this Court, merely because Telegram chooses to locate its server in Singapore, the same cannot result in the Plaintiffs' – who are copyright owners of course materials – being left completely remediless against the actual infringers, especially in order to claim damages and avail of other legal remedies in accordance with the law. If such an argument is accepted, in the current world where most dissemination happens through online messaging services and platforms, IP violations would go completely unchecked," the Court said.
The Court thus directed Telegram to disclose the details of the channels or devices used in disseminating the infringing content, mobile numbers, IP addresses, email addresses, etc., used to upload the infringing material and communicate the same, as per the list of channels filed.
The Court added that in case there is any further list of infringing channels, the same be also submitted to Telegram.