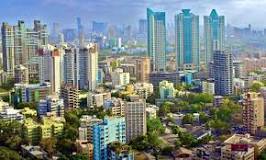 By Dr. Sanjay Chaturvedi, Editor
In many part of the mega cities like Mumbai, Bangalore, Chennai and many parts of Gurgram, people buy properties in up market residential projects for as cheap as Rs2 cr for 2 BHK. They are carried away by the amenities provided. Residential projects offer 20+ amenities and they advertise like this, and buyer do get such amenities like swimming pools, club house, gym, outdoor games etc.
To up keep the such amenities, builder often keep property management companies who provide facility management besides maintaining the amenities so provided. Usually, promoter wants its project to be well kept and maintained till the time of handover or last unit is sold. Unless such up tight maintained property is kept it is hard for them to sell.
Hence Property Managers charge whoopingly high charges from the buyers who usually pay two years advance maintenance. A usual charge to keep a 2 BHK in a high profiled project comes to Rs50,000/- per month if not more. Same is the case south Mumbai, and many posh residential project in Bengaluru, Chennai and in Gurugram.
It is pinching to pay such whoopingly high maintenance where as the property tax would be much lesser than what is been charged. At the time of handover, promoters usually utilise almost every single rupees in maintaining the property, the then the society is left with no option but to reduce the size and quality of amenities.
Situation is worst in redevelopment project. While the old society occupants and members do not have to pay any thing as the corpus fund is negotiated, they do not agree with new members who wants to up keep the amenities offered to them. New buyers are inducted into old society and the old society member do not want to spend such whoopingly high price for maintenance.
Not only old society members but now new buyers are also under the impression that although they own the flat in such posh societies, paying maintenance is just like paying monthly rentals.