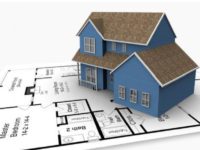 By Haryana Bureau
CHANDIGARH
Haryana Government has notified the Haryana Registration and Regulation of Societies (Amendment) Rules, 2018. Now any housing society in Haryana will not charge more than Rs 10,000 as transfer fee in case of change of ownership of apartment.
According to the notification, the Society will fix the maintenance charges on the basis of the size of apartment for maintenance of common area and facilities, as such, existing society will also modify the bye-laws accordingly and get the modified bye-laws approved from the District Registrar.
The amendment further stated that every existing society will apply to the District Registrar for allotment of a new registration number within a period of two years from the date of coming into force of the Act without any fee, or, within next 57 months and three days that is up to December 31,2018, on payment of fee set out in the Schedule of fees. The Society will file an application and submit the required documents along with a certificate from the Society, as being presented before the District Registrar, conform to the provisions of the Act.