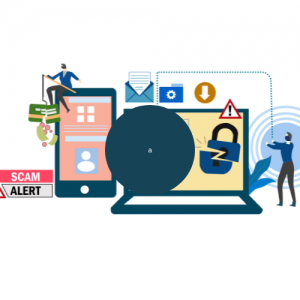 By Fiona Mehta
A businessman from Mumbai, reported that he lost Rs 1.86 crore, via Missed calls scam in the night of December 27-28, he received 6 missed calls from Indian and UK code between 11 PM and 2 AM. He is now a victim of SIM swapping, the latest con technique to cheat cell phone users.
When he awoke and attempted to call these numbers, he discovered that his SIM had been deactivated. He suspected danger and checked his bank account, only to discover that Rs 1.86 crore had been stolen. The money was stolen in 28 transactions across 14 bank accounts by the con artists. The police were able to retrieve Rs 20 lakh, but the rest of the money was withdrawn and bank accounts were closed, leaving no evidence of who was involved.
BKC Cyber Crime Police Station has filed the case under Indian Penal Code sections 420 (cheating), 419 (impersonation) and 34 (criminal act done by several people in furtherance of common intention) and sections 43 (damage to computer system and 66D (impersonation) of the Information Technology Act.
How does a SIM swap scam take place?
Fraudsters had gotten access to V Shah's SIM number, which is printed on the backside of the SIM, according to police authorities from the BKC Cyber Crime Police Station. They used this to replicate the SIM card and deactivate his original SIM. After that, stealing money was a piece of cake: they launched the money transfer, which required simply an OTP, which they had.
It is reported that last month Rs 6.8 lakh was stolen via SIM Swap, and that money was syphoned off using UPI. The police are still looking for the scammers who stole Rs 93 lakh in November by cloning Airtel SIM cards.
The police explained that a person's details can be compromised if he or she ever opens a fake website of their bank account. As every bank account is now linked with a mobile number, SIM swapping seems the easiest way to hack into any bank account, and steal the money.
Why Missed Calls?
Because by giving missed calls, the robbers assures that the victim's number is working, and nothing shady is happening.
As per the police, his telecom operator received the request to duplicate SIM at 11.30 PM, and it takes around 4 hours to duplicate the SIM, and deactivate the old SIM. The missed calls were given to assure the victim that everything is fine.
How can we protect ourselves?
Every time one visits unsecured web-connections, personal details get compromised.
Do not open any links sent to you no matter how secured they look.
Download and buy a subscription for an antivirus on you mobile phone, computers and laptops. This will prevent you from opening websites which can steal your personal information and protect you from fake websites.
Do not share your personal information with anyone.
Check if your data has been breached by checking your email on this website:https://www.f-secure.com/en/home/free-tools/identity-theft-checker
If your data has been breached, change your important passwords.
If your security/ privacy has been breached, report to the relevant authorities and freeze your bank accounts.