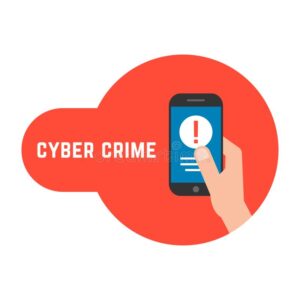 By Fiona Mehta
Cybercrime in the financial sector has increased significantly. People who fall into the trap set by the scammers have lost their hard-earned money to the scammers through a variety of schemes. Scammers are increasingly utilizing phishing, smishing, and vishing. To deceive people, they are using new tactics. Unknown numbers may phone you in an explicit video call or they may pretend to be a distant relative who is in need of money. They can phone you pretending to be a bank executive and tell you that your debit or credit card requires an upgrade.
However, experts advise against ever giving out private information to anyone, including OTPs, credit/debit card numbers, CVVs, and Aadhaar numbers. Additionally, avoid sending money to unfamiliar numbers without first validating them.
As long as you stay alert and aware of threats, you can be confident that your possessions and money will be secure. Putting your finances online offers accessibility and convenience, but it also carries a danger from things like malware/ransomware, malicious bots, and phishing.
Some advise by expects to protect ourselves would be:
Use only trusted apps.
Enable Multi-Factor Authentication to hide password hints, if you want to protect your digital finances.
A security assessment is particularly crucial if you're a businessperson because you can create a baseline and plug any gaps.
Ensure that the data on your computer is shielded from malware, viruses, and cyberattacks by sophisticated endpoint security measures. Try to maintain a monthly offline backup of your data.
Avoid phishing emails, and consider your actions before clicking. A phishing email is the origin of more than 90% of successful cyberattacks.
Create secure passwords. To create strong, one-of-a-kind passwords, one can use a password manager.
Software should also continue to receive regular updates. Updating the software on your device, whether it's a phone or a personal computer, is very vital and necessary to keep threat actors at bay.
Use an anti-virus protector on your devices to protect from any vulnerabilities.
Experts also advised that precaution is better than cure as there is no better way than awareness to safeguard one's self from cyber threats
The 1930 helpline, which was introduced across the nation, started operating in the city on May 17, 2022. Since then, people who have been the victims of various cyberfrauds have called the hotline, and authorities have fed the information onto the cybercrime.gov platform, which helps to freeze the bank accounts into which the proceeds of the fraud are moved. In the last four months, they have found more than Rs 32 lakh that victims of cybercrime lost.