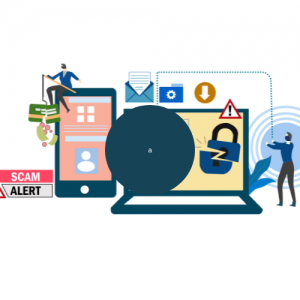 By Fiona Mehta
India has a significant population of job seekers, which presents a great chance for scammers to take advantage of those who are currently in need of money. It is crucial that you keep identifying documents out of the hands of fake employment rackets because they are becoming more and more common on social media.
Fake Job Placement Scams:
A young woman in Delhi in June 2022 was made to pay a registration fee of Rs 3,500 and Rs 8,000 only to attend a job interview by a placement agency. After the "interview," Sunshine HR Global Services sent her an appointment letter and she paid the fee via Google Pay. The girl found out the appointment letter was a forgery when she arrived at the company for a job. She has reported the incident to the police.
Seven persons, including five women, were detained by the Delhi police after they conducted a raid on a job counselling firm's office in Bhikaji Cama Place. They were accused of defrauding over 250 job seekers of around Rs 23 lakh using 16 mobile phones.
Another fake job racket was busted in Noida in April 2022 by the police where 10 people were arrested for alleging duping people with job offers. This was done after a graduate filed a complain as she was asked to pay Rs.1000 as registration free and further paid Rs.9900 as documents registration. Till date they have scammed over 100 people by using 2 laptops, 23 mobile phones, and 6 ATM cards.
WhatsApp Fake Job Placement Scams:
Similar to this, a WhatsApp message promising employment in the name of the international corporation, Amazon, is doing the rounds. It appears to be coming from an Amazon general manager and asks for applications from a group of part-time workers. Amazon has tweeted last week that this message is fake and has nothing to do with the post.
In case you received such a message, report the number to WhatsApp, which ensures that it gets blocked.
How to protect yourself?
Protect your accounts with two-factor authentication on your apps.
Use the best security keys around, if required.
Do not open and click on any links on emails or messages.
Do not fall for these type of Job messages on WhatsApp or any other social media. It is always recommended to check the official company websites.